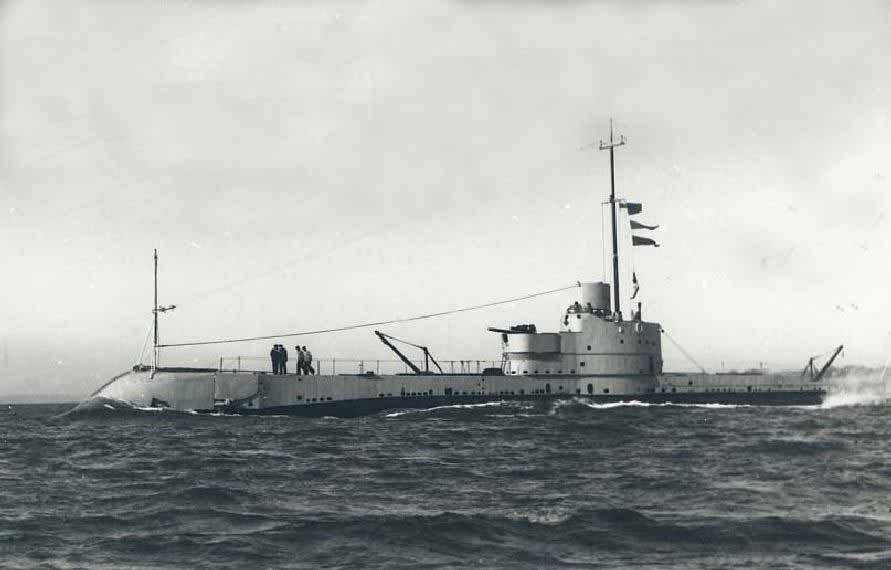 DAMN THE TORPEDOS
FULL SPEED AHEAD!
BREAKTHROUGH IS IN OHIO!
There are depth charges being fired NOW but it is not the enemy; it is the body of Christ and leadership!
On March 2nd, an angel visited me and said "Breakthrough is in Ohio, 5 hours from Weirton, West Virginia!"
As you can imagine, this excited me since I'm a native Ohioan. I've contended for Ohio many years and by faith claimed it for the Kingdom. The Lord moved me from Canton to Charlotte in 2001 to begin ministry school. However the love for Ohio remained in my heart and the burden to see her glorify the Lord increased.
God had me begin prophesying to the four winds over Ohio and make prophetic declarations. There is no time or space in the spirit; it is by faith.
(Job 22:27 & 28) says, you shall make your prayers to Him and He will hear you. You shall decree a thing and it shall be established and the light of God's favor shall shine upon your ways.
God's favor is shining on Ohio NOW!
As I referenced my atlas; Weirton is a small West Virginia town located across from Steubenville on Ohio's eastern border; separated only by the Ohio River. From that point across Ohio to the Indiana border on the west is five hours drive time. Therefore, I believe the angel meant the whole State of Ohio not just a city or region.
Ohio is shaped like a shield; I call it God's shield of Faith! Faith to move mountains of resistance! This is the time when we move from the faith in God to the faith of God. 
When the Breakthrough Angel enters into an area, he begins to remove all obstacles of human resistance. Anything that would hinder the move of the Holy Spirit; spiritual, political, financial etc. These mountains of resistance will move; they will bow to the King of kings and Lord of lords so God's plan and purpose will go forth.
Breakthrough Revival Angel released to America
Breakthrough Revival Angel was released to Randy DeMain in March, 2004 when he was ministering in Nigeria. The Lord Jesus visited Randy and said that Breakthrough Revival Angel had asked Him to be assigned to Randy. The Lord then asked Randy if he would bring the angel back to America with him. Breakthrough's job in Nigeria was complete and now it was America's time. He told Randy that this angel drives back all powers of darkness to create an atmosphere where it can be on earth as it is in Heaven. Then what we speak (creative miracles) it shall be established; there will be no resistance.
In March, 2005 Breakthrough Revival Angel along with 11 other angels visited Bob Jones in Asheville, North Carolina. He told Bob to tell the people MOVE, MOVE, MOVE! It is not time to sit down, we must move!
God is raising up an army of leaders to establish His Kingdom on the earth; as it is in Heaven. No longer will the eyes of the blind be closed, they will have vision; heavenly vision. No longer will the deaf not hear, they will hear the rushing winds and heavenly symphonies. No longer will the lame be unable to walk but they will run with the horsemen and finish their race taking strides for the Kingdom with each step.
There has been a shift in Ohio's economy but God is about to resurrect it. She has been humbled and brought to her knees. God has heard the prayers of the saints and responds with His love and mercy.
(2 Chronicles 7:14) If My people, who are called by My name, shall humble themselves, pray and seek My face and turn from their wicked ways, THEN will I hear from Heaven, forgive their sin, and heal their land.
With God All Things Are Possible!
October 26, 2003 was the last day of Ohio's Bicentennial celebration at the State Capitol in Columbus. The Lord sent me there to pray. I toured the Capitol and took many notes. At that time, there was a bill on the floor to ratify the Great Seal of the State of Ohio by removing the words "With God all things are possible." I said no way, this is not going to happen! I decreed it right then in the State Capitol.
A nine year old boy named Jimmy Mastronardo from Cincinnati visited the State Capitol and registered as a lobbyist and campaigned for three years to see his dream become a political reality. In July, 1959 both houses of the Ohio State legislature accepted this young boys petition to adopt this motto "With God All Things Are Possible" to the State Seal. Up to this point it had none. I believe this was God's heart for Ohio and God used a child to guide this great State. As we co-labor with God, not for Him, all things are possible!
In Bob's vision of Gulliver waking up in the Ohio Valley, Columbus was the heart. I find it interesting; Ohio is called the heartland and another motto for Ohio is "the Heart of it All!" I feel God is speaking His heart of love in many different ways to His people.
Lazarus
The last thing I did on my visit to the State Capitol in 2003 was pray over the 88 county flags that were on display on the front lawn. (eight being the number for new beginnings) As I prayed and decreed over each flag I noticed a sign on the building across the street; LAZARUS. My heart leapt with joy and I cried out VICTORY FOR OHIO. I called for Lazarus to come forth. Let the burial clothes be removed and let there be resurrection life! I believe that Ohio is going to see salvations by the thousands. Family members you've been believing for will come to the Lord; the prodigals are coming home! God has heard the intercession of the saints.
(Job 22:30) He will even deliver the one for whom you intercede who is not innocent; yes, he will be delivered through the cleanness of your hands.
Invite Breakthrough Revival Angel
Let's take an aggressive stand against the spoken word. Don't give the enemy an inroad. Pray to cancel the power and authority out of the spoken word that is not aligned with God's destiny for your family, city and state. Stand firm on the word of God and be assured "With God All Things Are Possible!" Welcome the Breakthrough Revival Angel to do that which is necessary to bring about God's Kingdom on earth as it is in Heaven. Amen.
Upcoming Events
February 14 @ 6:00 pm

-

9:00 pm