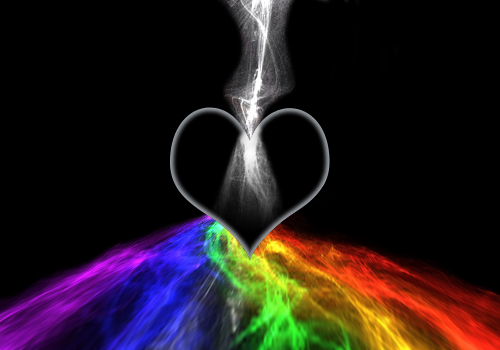 Faith that Works by Love!
For in Christ Jesus neither circumcision nor uncircumcision avails anything, but faith working through love.(Galations 5:6)
There is a love so deep man has never explored but in this season the Father will begin to teach us how to love the unlovely and those who betray us. We will learn how love to back to life those who are dying by natural and spiritual deaths.
There are many ways to love our brother and in this season the Father will teach us a compassionate love. We must display Jesus' love from the cross.
I'm quoting (below) what the Lord Jesus spoke to me that gave me an understanding of how faith works by love.
There is a deeper compassion man has never understood. The Father taught Me that day as I hanged there naked. Although they mocked and spit upon Me while I was on the cross, I looked at them with love. The love of the Father is without condemnation because it is with full acceptance of the sinner's sin. He loves them with the love of His Son that was worked in Me that day.
No greater love has man than he'd give his life for his brother. That was the greatest testing of My faith. To walk in the faith of God you must know this and demonstrate it daily. Choose to love all mankind no matter what their sin. Just love them! You cannot stray from the cross. It is the final crucifying of the flesh. Love God, love yourself and love your brother. (End Quote)
Although Jesus was mocked and spit upon during His crucifixion, He returned love for their evil deeds. He lay down His life voluntarily for His brother; all mankind. (John 10:17-18) This was the greatest testing of Jesus' faith.
No one has greater love [no one has shown stronger affection] than to lay down (give up) his own life for his friends. (John 15:13)
We are at the fullness of time juncture where we shall begin to walk in the Faith of God. The faith of the Father was worked through the love of the Son that day on the cross. The two go hand in hand; they cannot be separated. The compassionate heart of Jesus that loved those who crucified Him released the faith of the Father to the Son.
When we can love those who betray and crucify us with the same unconditional and compassionate love as our brother Jesus did, we will understand the faith of God. Faith works by love and the Father so loved the world that He gave His Son as sacrifice for all mankind.
Upcoming Events
March 22 @ 7:00 pm

-

9:30 pm