The Heritage U.S.A. Years: 1978 - 1989
In 1978 Heritage USA, opened as a camp ground, and by 1986 grew to be the 3rd most visited theme park in the world attracting over 6 million visitors annually and employing around 2,500 people. Only Walt Disney World and Disneyland were visited more in the 80's. The facilities included the 501-room Heritage Grand Hotel, Main Street USA, an indoor shopping complex, the Heritage Village Church, a 400-unit campground, The Jerusalem Amphitheater, conference facilities, a skating rink, prayer and counseling services, full cable TV network production studios, Bible and evangelism school, visitor retreat housing, staff and volunteer housing, timeshares and the Heritage Island water park and recreational facilities.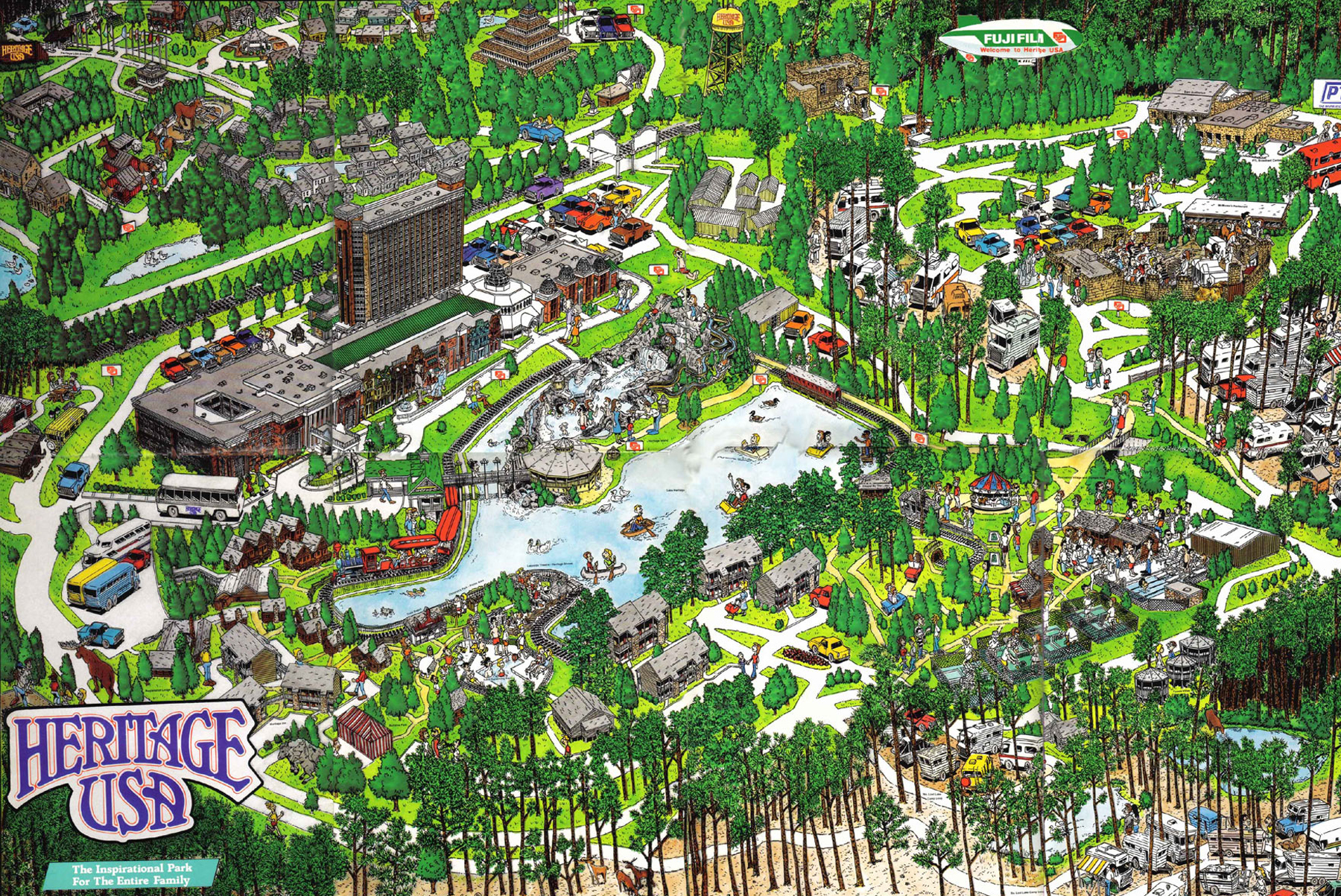 With the amount of interior traffic there was constructed a great transportation system of trains and trams to navigate through the park, pedestrians and road traffic. The main hub of this network was the Historic Tram Stop. It was "The Connection Point" to get from anywhere to anywhere within Heritage USA. It was also the gateway to the Waterpark until its closing in 1989.
The Abandoned Years: 1989 - 2004
In 1989, after over a decade of extraordinary success and innovation, Heritage U.S.A. closed its doors to the public forever. It would be 15 years of transition between potential owners and desertion, leaving the property to face the elements, before another ministry would take the reigns. During the 15 year interim between PTL closing its doors and MorningStar opening its doors, the Tram Stop along with much of the Heritage USA property had fallen into disrepair.