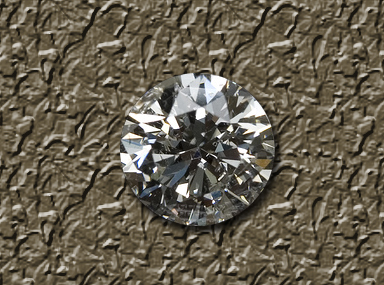 You are a Diamond in the Rough
God's Promise from 1991
Bob was given a message for the youth on July 19th 1991. Bob went to the hospital and prayed for a man to come back from death. The man was very unhappy with Bob, he had just hugged his dad and was about to hug his mother when a hand was laid on his shoulder. I am the Lord God and Bob Jones has just prayed for you; I want you to return and give him a word.
The Lord God was going to take care of a thousand little children; one thousand points of light. God said "I'm offering to them the communion cup so they'll have the true communion with Me. I am offering them the silver platter where they can serve others in their sanctification."
I Cor. 14:32 says that the spirit of the prophets are subject to the prophets. Every one of these eaglets will have the spirit of prophecy within them for the gift of prophecy will rest on all because all may prophesy.
One of the first points of light (children) would take place in Redding, California. This year's graduating class at Bethel is 1,000. Now is the time they are coming forth; this is the beginning of the great harvest.
A Thousand Points of Light
A second confirmation happened recently when a small diamond fell at my feet. As I picked it up I saw it had many different facets; every one shining beautifully. Eph 3:10 speaks of the manifold wisdom of God which is also the thousand points of light.
I Peter 4:10 says everyone that is born again has gifts imparted to them. The youth are diamonds that shine and reveal Jesus at every direction. The diamond God has put within you has made you an original, not a copy of anybody else. Every individual is an original. An original is priceless, a copy is worthless. Each one of you should stand in your own.
Each one of these facets of light the Holy Spirit will send to different parts of the world to colonize nations, islands & cities and give them to the Lord. These two things confirm what I was told on July 19, 1991.
Upcoming Events
March 22 @ 7:00 pm

-

9:30 pm