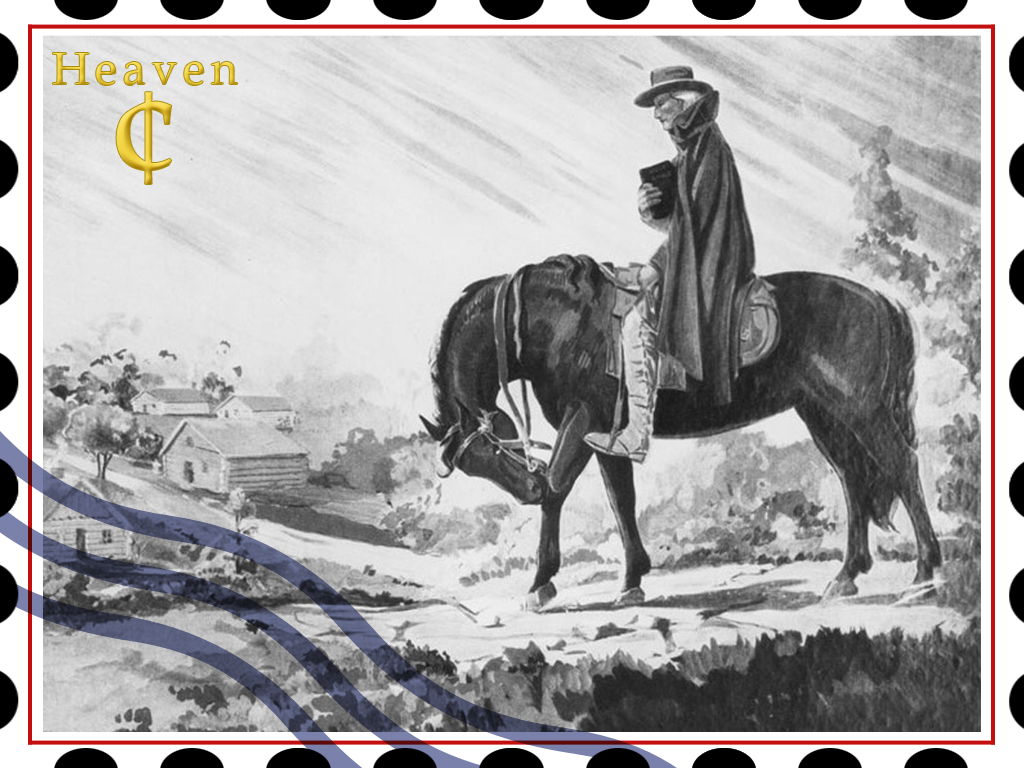 Stamp of the New Circuit Riders
Many of these forerunners were circuit riders that traveled the back hills of Kentucky, Tennessee and the heartland of America. Some would travel to the unsettled West and to the indigenous peoples of the desert. Their message was repentance, holiness, faith and the fear of the Lord. As they traveled, their faith led them to believe for the greater works. God honored their simple faith and obedience to His Word. Every place these forerunners traveled, people were saved and healed. Many miracles, signs and wonders occurred.
These forerunners spent their entire lives birthing the Pentecostal movement yet they were never recognized in man's history books. However, God has not forgotten them or the great sacrifices made by each one as they paved the way for us.
In their time it took many days, weeks and often months for communication to reach its destination unlike today where everything is instantaneous. The printed Bible was not readily available like it is today therefore the circuit rider became an invaluable tool in the hand of God to spread the good news throughout America.
Recently I was shown many postage stamps that were held in reserve for such a time as this. I believe these stamps represent the past anointing that bore witness to the cross and the power of the Holy Spirit. This anointing never died! People just weren't ready for these forerunners because they didn't understand the manifestation of the Holy Spirit and demonstration of His power. People fled in fear instead of receiving by faith. This did not limit the forerunning circuit riders; they continued their journey of faith and obedience.
In this vision I was handed many foreign stamps that were extremely valuable. I believe there will be circuit riders that will come to America to evangelize our soil. There have been great deposits of the Holy Spirit and His manifest power made in other nations for centuries. This anointing never died; the deposit is still available for distribution today. There will also be circuit riders raised up in America with the anointing of their forefathers and foremothers that will take this anointing to the nations. This will be a cross pollination of the nations worldwide.
Ask of Me and I will give you the nations for your inheritance, And the ends of the earth for your possession.(Psalms 2:8)
God is now going to shed light on the anointings of centuries passed and allow the history of these unknown circuit riders to be uncovered so that people can understand that which was, still is and must be. These anointings never died and their residue remains as our inheritance.
That which is has already been, And what is to be ha already been; And God requires an account of what is past.(Ecclesiastes 3:15)
Get ready to see many circuit riders go forth in the power and demonstration of the Holy Spirit as these postage stamps are released and sent forth. Unlike the prior forerunning circuit riders; the good news will travel fast. These great men and women paved the way for us with their lives and dedication to the cross. We must now pick up where they left off and not be concerned about making a name for ourselves but pave a way for the next generation. We must be led by the Holy Spirit and let God's hand guide us through the uncharted back roads. We can once again evangelize the nations like our nameless, faceless forerunners did.
Upcoming Events
March 22 @ 7:00 pm

-

9:30 pm