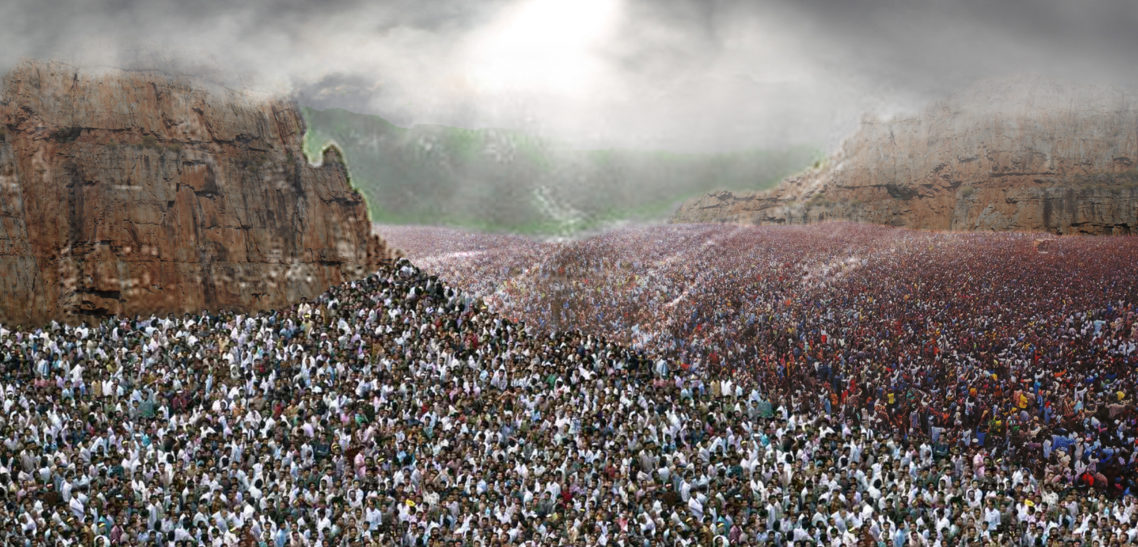 Valley of Decision
by Bonnie Jones
It seems as though I was in a continuous dream this morning. Although it was several separate dreams, each one layered or built upon the previous one yet the theme remained the same concerning justice, choice and truth.
In the beginning of the dream, Bob and I were on vacation and our first stop was Philadelphia, the City of Brotherly Love. We were going to visit the Liberty Bell and Independence Hall. We had waited a lifetime to see the Hall where this nation's history was penned. There were two documents on the table waiting to be signed.
Interpretation: I believe there is a plan on the table now to change our Constitution and Bill of Rights. We cannot allow this to happen. We must stand up for our religious freedom or lose it.
Bob began to tell me about certain men who are walking in God's light and prophetic people are awestruck because of the words they are bringing. However, this was not pleasing to the Lord and Bob is being sent to correct them. They will need to make a choice to follow God or follow the dictates of their heart and please man.
And He said: "Take heed that you not be deceived. For many will come in My name, saying, 'I am He,' and, 'The time has drawn near.' Therefore do not go after them. (Luke 21:8)
Interpretation: Mankind is of a frail nature and can easily be sidetracked by the awe of man. Prophetic people can easily fall into the trap of divination if they are not careful and will draw from the dark side instead of the Light. They will prophesy what man wants to hear instead of what God is saying. In 1 Kings 22:23 God put a lying spirit in the mouths of all the prophets because they prophesied what the king wanted to hear. Only Micaiah spoke the word of the Lord.
After that, there was an election in progress and it was being televised live. Each candidate's face was shown and beside his or her face, was the actual statistics. However this time only REAL facts and figures were counted. Anything that was wrong or out of order was immediately exposed and the candidate ejected.
Interpretation: There has been a changing of the guard and the new guardians of the anointing will not tolerate untruths. In our civil government, truths will be revealed as all things hidden are brought to Light. Elections will once again be deemed honorable and dignified instead of corrupt and unjust.
Then we visited a home where many people were gathered and although I was a stranger to them, they treated me warmly and in a friendly manner. Little did I know this gathering was a precursor to the big weekend party they were all preparing for.
A man named John stepped up to me and looking me in the eyes explained how worship is the way. He said, "Just let your heart and spirit feel the rhythm of the music. It's easy. I'll teach you, I'll take you there." He was the only one walking this way while the others were entrenched in deep sin.
I made an appeal to them not to make this two-hour journey and partake of a weekend of party frenzy and sin. "Come with me," I said, "It's just a short drive to the City of Brotherly Love." But I had no takers. As they began to slander and ridicule me, I confronted them with truth. They were both deaf and blind to the Truth. Both men and women wore streamers and party hats likened to a New Year's Eve celebration. I packed my bag and headed for the City of Brotherly Love.
Then I heard the Lord say; "We're in the Valley of Decision, right now, and making decisions that will alter men's lives. There can no longer be middle of the road choices but ones that cut the throat of the enemy. It's a time of reckoning for all mankind and we live or die by the sword; the word released through our mouth. These are tough decisions but we've been cut from the Master's robe and fear no evil. A true disciple of the Lord accepts every challenge with honor and grace. They honor the King and He gives them the grace necessary to endure. Now this day, walk the line of temptation NOT! Fear no evil! Follow after Me with a whole heart and be guided by My Holy Spirit of Truth. Amen."
The Lord always has the final say. He is the Just Judge and judges the hearts fairly according to His mercy and grace. It's time we pay attention to the Voice of the Lord and walk in His footsteps according to His will guided by His Holy Spirit of Truth. Let's make decisions to alter men's hearts, to choose good and not evil, and most importantly to Love. Choose Jesus!
Upcoming Events
March 22 @ 7:00 pm

-

9:30 pm