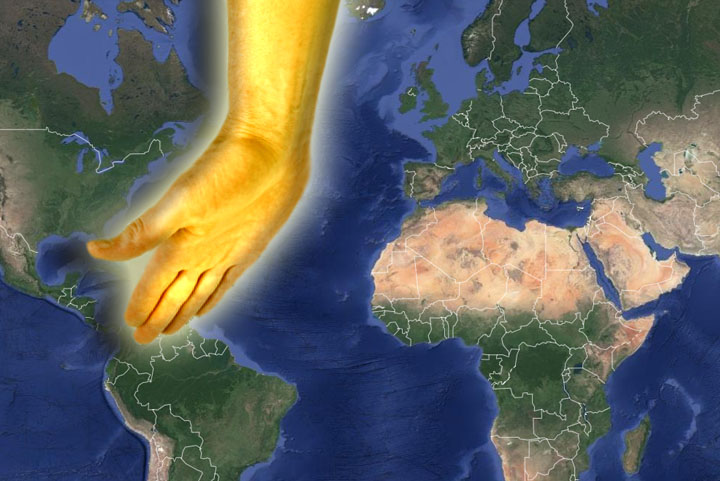 God of Justice Sweeps His Hand Across the Nations
By Bonnie Jones
Refuge vs. Rebellion
Although many are caught in the hysteria of politics and rebellion has increased the Lord has not abandoned His post. He is turning the nations to Himself. Watch what He does in the next several months as this nation turns and gets back on course. There shall still be bad times and rebellion shall increase but then watch what He does to claim the just from the snare of the fowler.
Surely He shall deliver you from the snare of the fowler And from the perilous pestilence. (Psalm 91:3 NKJV)
I believe the body of Christ is currently experiencing Psalm 91:1-3. Those who dwell in His glorious presence take refuge in Him. Because they trust Him, He covers them with His abiding love and protects them from evil. I believe we are witnessing shaking, breaking, fear and faith. And the just shall live by faith (Habakkuk 2:4) because they know their God.
He who dwells in the secret place of the Most High shall abide under the shadow of the Almighty. I will say of the Lord, "He is my refuge and my fortress; my God, in Him I will trust." (Verse 1&2)
Widows and Orphans
The Lord is coming strong in this season to rescue the poor and needy. He's hearing the widow and orphan and planting a rich garden for them to dwell in. Look for those who have lived in obscurity to move into a place of prosperity. No longer shall they scavenge for food and wear, they shall have a surplus of the finest because they are fed by the Master's hand. For the Lord said, " I'm raising My hand against those who raise their hand against Me and bring the hammer down on the unjust." He is the "God of Justice" and nothing goes unnoticed.
Redemption for Forgotten Souls
The Lord said, "I'm about to do a mighty sweep across this nation; one long swipe of My hand redeems many forgotten souls. Many have cried out for years for their loved ones and thought I would never answer, but they were wrong. My heart was always for them; but their heart was never for Me. But in this day their eyes shall be opened to truth and light shall wipe away the blister from their eyes. Then My light shall enter their soul and wash away their filth. Once again the womb of the anointing shall fill their hearts and they shall walk with Me. You shall even see some of the most hardened criminals turn their life over to Me. In a course of time revival shall begin and never end. It shall ebb and flow like man has never known. The Ruler am I and My hand sweeps across this nation and the nations of this world."
Waves of Destructive Glory
Then I heard the Lord saying, "Waves of destructive glory sweeps through the continents. It's destructive because it totally disrupts the enemy's fortress and walled possession. Where the enemy has laid battlements and strongholds they shall be destroyed through the power of love and glory. No man can resist what I'm about to do in the nations. I'm about to infiltrate with My glorious love shed abroad and disarm the enemy's defense. Watch as I claim nation after nation for Me."
Salvation is on the upswing as God sweeps His hand across this nation and the nations of the world. Get ready for the greatest awakening of all time as the God of Justice steps forth in holy array and puts forth the sickle, for the harvest is ripe.
Let the nations be wakened, and come up to the Valley of Jehoshaphat; for there I will sit to judge all the surrounding nations. Put in the sickle, for the harvest is ripe. Come, go down; For the winepress is full, The vats overflow— For their wickedness is great." Multitudes, multitudes in the valley of decision! For the day of the Lord is near in the valley of decision. (Joel 3:12-14 NKJV)
Upcoming Events
February 14 @ 6:00 pm

-

9:00 pm